Giving inspired by his own good fortune
A 34-year association with the BOP Education Trust has ended with the retirement of Whakatane 83-year-old Doug Bull.
The community leader has stepped down from his position as patron of the trust.
Doug was the original chairman of the trust, which was formed in 1985. He retired from that position in 1998, staying on as a board member until 2002 when he was awarded patron status.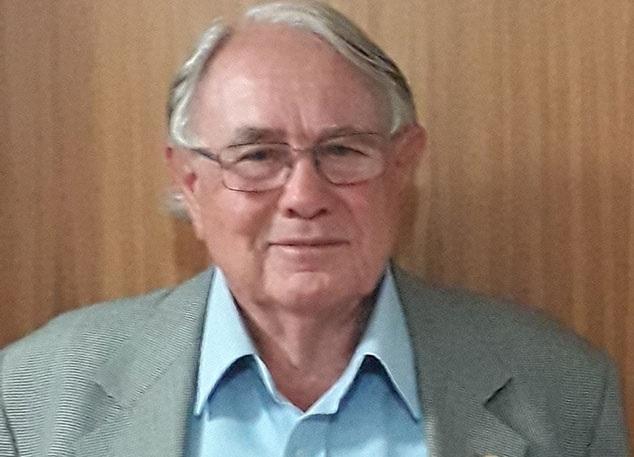 The BOP Education Trust is widely known for financial backing of students through its science, technology and emerging industries scholarships. More than 300 students have been gifted scholarships worth nearly $1.5 million.
The trust also runs leadership programmes and financially supports other programmes that connect local secondary schools and businesses.
Doug says the BOP Education Trust is delivering as was envisaged and has a great trustee board with excellent skills.
It was time to move on, he says, and to focus on relaxing, travelling, and spending more time with family. His continued association with Rotary, for example, ensures he is still involved in many worthwhile projects that bring significant change to people in need, including those in Fiji.
"As I move along in life, I realise a lot of people just aren't as fortunate as my family."
It's a realisation that spurs this octogenarian to keep on giving.
BOP Education Trust emeritus trustee and former trust secretary Peter Wood says Doug got the trust up and running, achieving great things, setting it on the path to the success story it is today.
The Trust – and its community recipients – benefitted hugely from his business sense, his knowledge through governance in the dairy industry, and from his great commitment, Peter says.
"The BOP Education Trust started back in 1985 with $10 and a guarantee from the late Bob Owens. When Doug retired as chairman in March 1998 the trust's assets sat at $3 million," he says.
Michael Batchelor, now retired from the Trust and an emeritus trustee, said that as one of the (nearly) original trustees he had the privilege and pleasure of serving under Doug's leadership for several years. His level-headed guidance, determination and insistence on "the best" saw the Trust and the trustees safely through some difficult times and laid the foundation for its present healthy situation.
Doug is a retired farmer and a former Edgecumbe Milk Company Board member who also served on the NZ Dairy Company board. He has served on school and federated farmers committees.
He believes it's important as a member of a community to get involved in the community. He remains a Rotarian (after 48 years' service) and is Chairman of the Eastern Bay Community Foundation. He recently retired from the philanthropic Kawerau and Districts' Ageing in Place charity.
He says the educational motives of the BOP Education Trust represent things he feels strongly about.
When the trust was established its primary role was to support the BOP Polytechnic. The trust bought property in Whitianga to enable the polytechnic to fulfil its aims of establishing an outpost there and a dairy farm teaching centre (a working farm plus learning centre) at Papamoa.
It went on to acquire land in Tauranga at what is now the Bongard Centre - The Ministry of Education bought the property and plans off the trust and established the Polytechnic learning centre on the Cameron Road site.