August 2020 News
The Bay of Plenty Education Trust's new chairman is a great believer in the importance and value of education for individuals and society as a whole. Nick Earl – who took over the role of chairman in June – says he particularly likes how the Trust aims to improve access to education for young people.
A passion for education was ingrained in him at an early age thanks to his mother who was a geography and social studies teacher. Nick needed little prompting to follow the tertiary education path.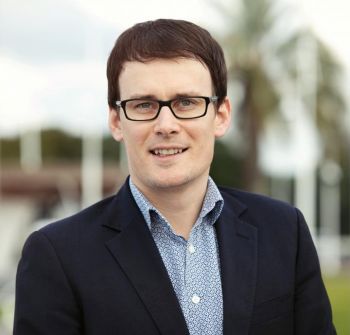 He gained an LLB and a BCom in Marketing from Victoria University. He is now a director with Lyon O'Neale Arnold. Nick began his schooling at a country primary school near Putaruru, in the South Waikato, where his father farms. His secondary schooling years were spent at St Peter's in Cambridge. After finishing university, he started at Lyon O'Neale Arnold as a law clerk ten years ago. But first, the young graduate spent his summer break "spraying weeds for dad for a few weeks then pouring pints at the Commercial Hotel in Waihi for a few months".
Nick is married to Ashleigh and has a two-year-old-son. A daughter will join the family in October. He joined the BOP Education Trust in 2005 and says it is an honour and privilege to become chairman of such an "incredible local charity". When not at work or attending to Trust matters, Nick enjoys family time, walks, biking, the odd bit of fishing, reading, watching sport or a good show on TV. He also does (not necessarily enjoys) housework!
Nick takes over the chairman position from Roger Loveridge, whom he describes as a role model and exceptional chairman. Past trustee and Emeritus Trustee recipient, Peter Wood, says Roger's eight years as chairman were testimony to the good job he did and the high regard present and past trustees hold him in. "He is one of the trust's longest serving chairs and has had a stabilising influence on the trust and its growth." Roger remains on the board as a trustee.
Global marine biology studies for scholarship winner
A Bay of Plenty Education Trust scholarship, awarded 11 years ago, started Willemien de Kock on a journey that has embraced academia.
Willemien was the Katikati College scholarship recipient back in 2009. Since then her studies have taken her to various parts of the world. The young scholar is currently based in The Netherlands, pursuing PhD studies at Rijksuniversiteit in Groningen, within the university's archaeology faculty.
While becoming a BOP Education Trust scholarship recipient was 11 years ago, the impact has been long-lasting, Willemien says.
"It resulted in my current student loan debt being not too bad at all, which makes a lot of difference now. I got to go to Victoria University, and at the end of the day, the subjects I took there helped me get my current position. So, the scholarship absolutely helped," she says.
After leaving school, Willemien began studying a mix of subjects from biology to Greek history but ended up leaving Wellington to take up the Diploma in Marine Studies at the then-called BOP Polytechnic. A year at Waikato University saw her achieve a Bachelor's degree in Biology. She then spent a summer working at NIWA in Hamilton, funded by a Waikato University summer research scholarship.
A Master's degree was next on the agenda. She received an Erasmus Mundus Scholarship to study in Europe. Her Master's ACES (aquaculture, environment and society) programme was spread over three countries – Scotland, Greece and France. She spent six months in each of these countries attending lectures and labs, and then an additional six months back in Crete where she completed her dissertation on the effects of fish farm pollution on Mediterranean seagrass.
Willemien tells how her Masters study and experience with Mediterranean marine biology put her in a fortunate position to apply for a PhD position funded by another European Commission Grant – namely, Marie Skłodowska-Curie Actions.
Her position falls under a research network called SeaChanges, with a focus on studying historical human exploitation of marine vertebrates. Her research focus is on green sea turtles in the eastern-Mediterranean. She tells how sea turtle bones have been found at several coastal archaeological sites in Turkey and Lebanon from as early as 2500 BC.
"It's clear that people were hunting and eating them. I am trying to use ancient DNA methods and population genomics to understand more about these ancient populations of green sea turtles. How big were these populations as nowadays they are extremely endangered? And, was the hunting by people 4000+ years ago already having an effect on genetic diversity?"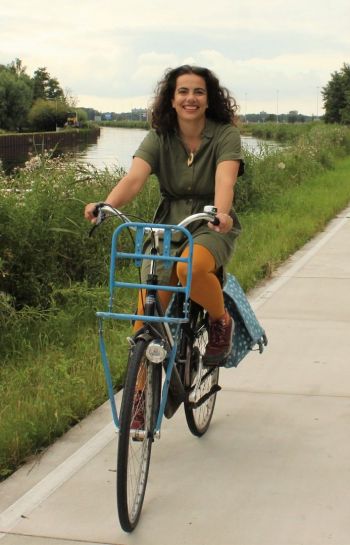 While only in the first year of this research, Willemien explains such are the questions she is endeavouring to answer.
During her college years she identified a desire to be a marine biologist. But she also loved classical studies and language and found it "incredibly difficult" to choose a path. Her research now manages to combine the two.
"Even though a lot of what I do involves bioinformatics – so sitting at my desk and coding – I also get to work with these amazing ancient turtle bones which is very exciting."
The years of travel have also been a thrill, says Willemien, who will soon head off to Copenhagen for a six-week stint doing ancient DNA lab work.
Willemien was born in the Netherlands but grew up in New Zealand. She will be based in the Netherlands until the end of 2022 at least – her PhD study completion date. Her plans are to return to New Zealand.
John Burn, who has been involved with the Bay of Plenty Education Trust since its inception, has retired … but not without some fanfare.
Many decades of exemplary service were recognised when John was awarded the Emeritus Trustee honour at the trust's recently held annual meeting. John joins Brian Scantlebury, Michael Batchelor, and Peter Wood as Emeritus Trustee recipients.
Peter Wood says the most recent Emeritus Trustee recipient has provided considered and excellent counsel on decisions over the years.
John, who was Owens Services BOP Limited managing director, initially represented Bob Owens on the trust from its 1985 conception. Ten years later, he went on to become a trustee, which was a good fit for his passion for education, general business, financial matters, and dedication to serving the community. He was an inaugural and long-serving member of the trust's investment committee, including a two-year stint as committee chairman.
Current Trustees of the Bay of Plenty Education Trust are: Nick Earl, Roger Loveridge, Tom Beswick, Terri Eggleton, Richard Dey, John Revington and Peter Tootell.
John is pictured here, on the left, with Roger Loveridge.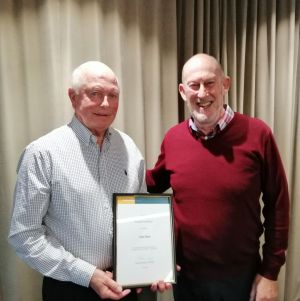 Future leaders and scholarship winners
The Bay of Plenty Education Trust has awarded scholarships to 327 students since its inception. It has also assisted hundreds of students through its Future Leaders Programme.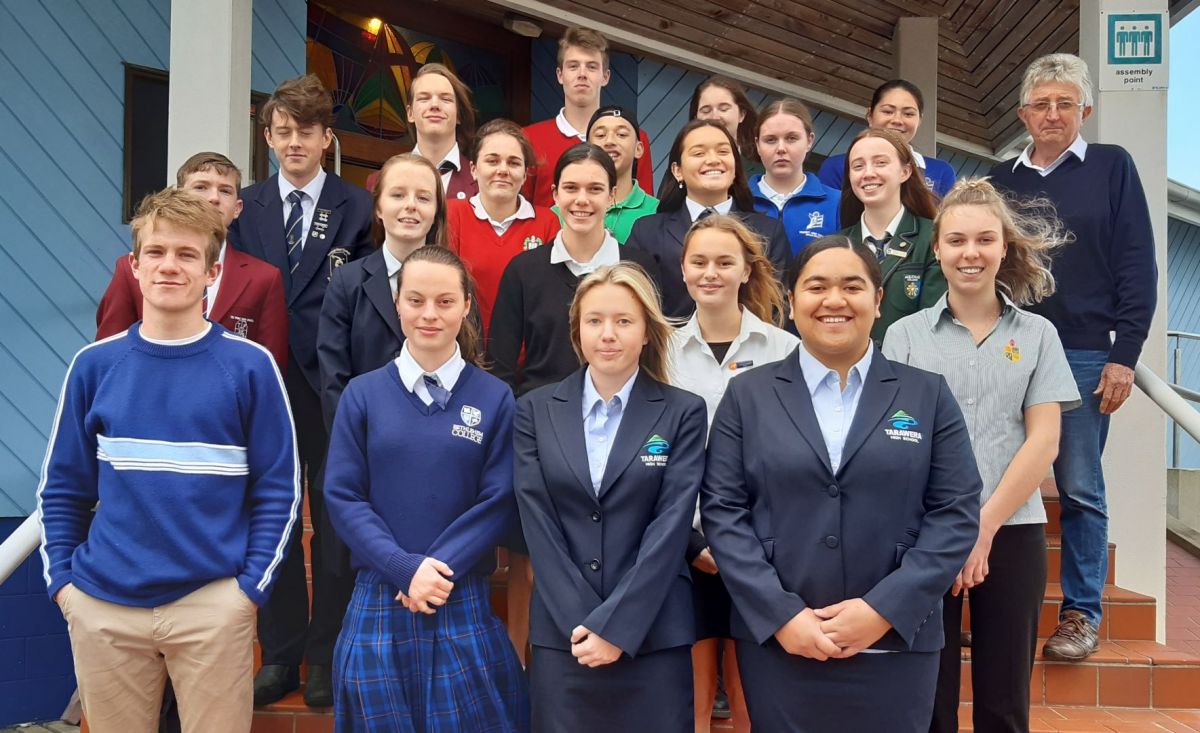 The most recently appointed members of the Future Leaders Programme (under the guidance of Phil Laurence) met for the first time on July 23. Pictured here with Phil, they are: Libby Manning and Reece McCarthy, Aquinas College; Cayla Warner, Bethlehem College; Grace Fotheringhame, Katikati College; Ruby Bird, Mt Maunganui College; Rachel Dunn, Otumoetai College; Irza Smeenk, Papamoa College; Jordan Toy, Tauranga Boys' College; Olivia Banfield and Tarifa Laban, Tauranga Girls' College; Russell Dickson and Paul Taylor, Te Puke High School; Ben McBeth, Edgecumbe College; Alysha Purcell and Opal Herbert, Tarawera High School; Lexi Paige and Malachi Gerrard, Trident High School; Alice Blakeway, Whakatane High School; and Hirini Gerrard of Opotiki College.
The most recent recipients of the scholarship (announced late last year) are:
Oscar Lee, Aquinas College; Olivia Steed, Bethlehem College; Kieva Dunlop, Katikati College; Jordon York and Jonathan Tomlinson, Mt Maunganui College; Briar Petrie and Maeve Sutcliffe, Otumoetai College; Elliott Cope, Papamoa College; Aidan Everitt and Alexander (Alex) Jenkin, Tauranga Boys' College; and Holly Ryan and Kalei Evans, Tauranga Girls' College; Dylan Shepherd of Te Puke High School; Samantha Burr, Edgecumbe College; Ankita Painuly, Tarawera High School; Pippi Jones and Chloe Brown, Trident High School; Timothy Blakeway, Whakatane High School; and Corban Taylor of Opotiki High School.
Thirty five years later – Trust still going strong
This year marks a milestone year for the Bay of Plenty Education Trust. It is 35 years since the Trust was established and a great deal has been achieved since then, with many student success stories (and wise financial investing) clocked up over the years.
The Trust's chairman Nick Earl says the Trust can proudly claim a history of advancing education for young people in the Bay of Plenty since 1985.
BOP Education Trust emeritus trustee and former trust secretary Peter Wood tells how the Trust has grown from humble beginnings.
"The BOP Education Trust started back in 1985 with $10 and a guarantee from the late Bob Owens. When Doug Bull retired as inaugural chairman in March 1998 the trust's assets sat at $3 million," Peter says.
When the trust was established its primary role was to support the BOP Polytechnic. The trust bought property in Whitianga to enable the polytechnic to fulfil its aims of establishing an outpost there and also purchased a dairy farm at Papamoa establishing a teaching centre on the farm (a working farm plus learning centre).
It went on to acquire land in Tauranga at what is now the Bongard Centre – the Ministry of Education bought the property and plans off the trust and established the Polytechnic learning centre on the Cameron Road site.
The Trust's financial portfolio has grown significantly, enabling it to achieve its student-focused objectives.
Today the trust is most widely known for advancing education for young people in the Bay of Plenty through its Science, Technology and Emerging Industries Scholarships. More than 300 students in coastal Bay of Plenty colleges have received these scholarships with nearly $1.5 million awarded over the years.
For the past 12 years the trust has also run a Future Leaders programme, which has benefitted close to 175 students participating over that time. Programme leader, Phil Laurence, says the value of the programme has not waned, with students still providing great feedback.
Aimed at Year 12 and 13 students, the programme teaches its participants how to improve their leadership effectiveness, better utilise their influence potential when interacting and relating to others, and take on leadership roles within their respective learning institutions and communities.
Phil says the programme is designed to contribute to the revitalisation of organisations, to the creation of new enterprises, to the renewal of healthy communities, and to greater respect and understanding in the world.
The Trust also financially supports Instep (Western BOP) and LinkUp (Eastern BOP) programmes that provide a connection between local secondary schools and businesses.

Help us grow our database
Hey alumni…
WE WANT YOU…
to contact us

First of all, we want you to help us grow our database. Please encourage other alumni to contact us, or send us their contact details so they too can receive this newsletter.
Secondly, we'd love to feature the success stories of our scholarship winners and future leader programme graduates. Let us know what you are doing, have done since school, and how our assistance aided you. We'd love to feature some of your stories in upcoming newsletters.
You can contact us via our website. Just click here.